Words
---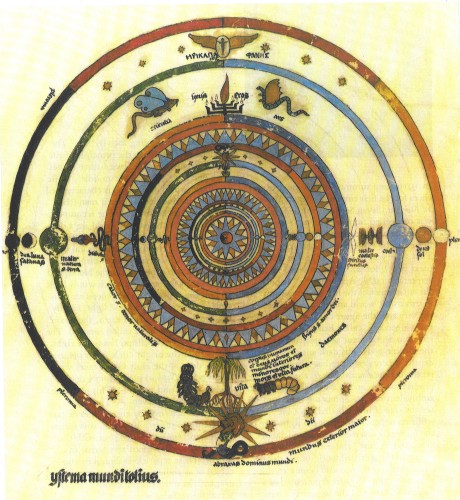 The mandala is an archetypal image whose occurrence is attested throughout the ages. It signifies the wholeness of the Self. This circular image represents the wholeness of the psychic ground or, to put it in mythic terms, the divinity incarnate in man. Carl Jung, Memories, Dreams and Reflections, 334-335
World famous psychological and cultural researcher Carl Jung often used the mandala as a tool for understanding and therapy.…
---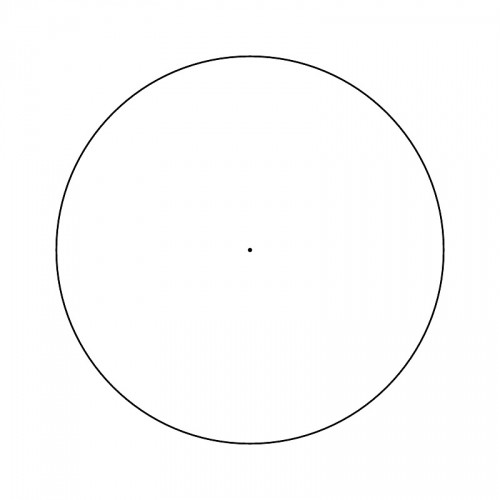 The concept or idea of the mandala is very, very old. In fact, the word mandala comes from one of the very first languages. In Sanskrit mandala (मण्डल) literally means "circle." However beyond just a mundane circle, mandala is also the word used to describe the a spiritual and ritual symbol for the Universe, or all that is.…
---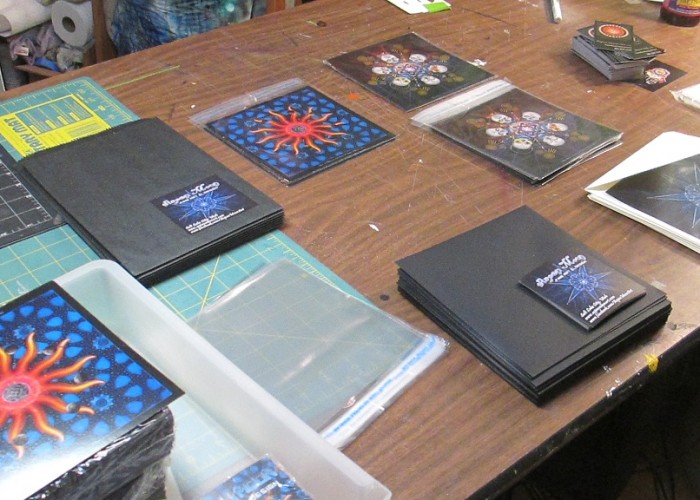 In addition to my tinkering with this website and making original artwork, I've put a lot of time and energy into the products I offer. And I do all the work myself. Being able to proffer prints, stickers, and other art items takes a lot of extra consideration and preparation. Sometimes too, it takes a lot of personal resources to produce inventory.…
---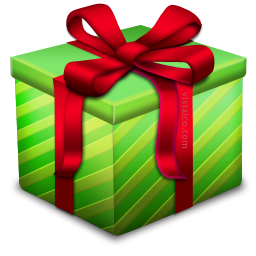 Visionary art makes the perfect gift. Decorate someone else's home, office, or work space with art that elevates and positively resonates. To help you experience the joy of gifting visionary artwork, I've discounted many of my products for the holidays. Between November 23 and December 31, 2013 many products will be discounted for this once a year sale.…
---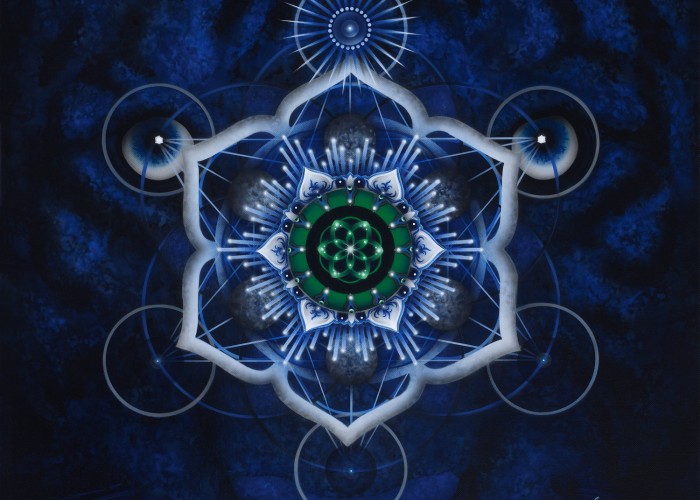 Flower of Intuition
, by Aspen Moon, November 2013. Acrylic on Canvas 24" x 24" (Private Commission).
---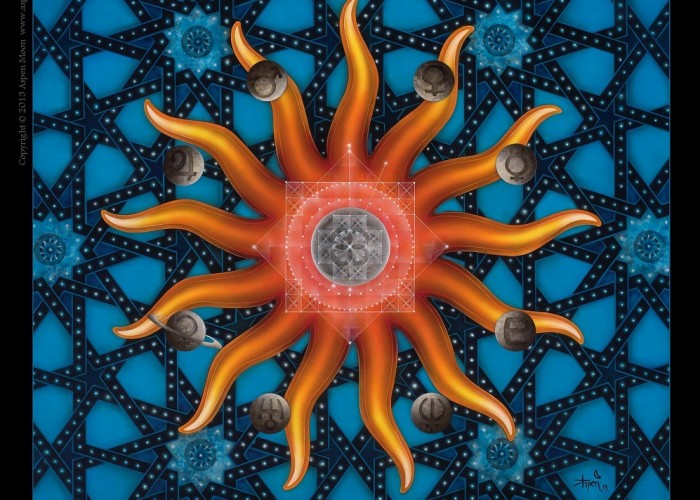 Hi Art Fans!
I'm excited to announce the release of several new products—just in time for the holidays.
The first are two new magnets now available: Sun and Moon and Stars and Metatron's Journey.  Plus I've added a 4-Pack option, so you save when you buy a set of four.
Magnets don't work for you?…
---
---