---
Hi Art Fans!
I was honored to be able to show several of my works at the 2014 Burning Man Festival in Black Rock City, Nevada. They were... Read More »
---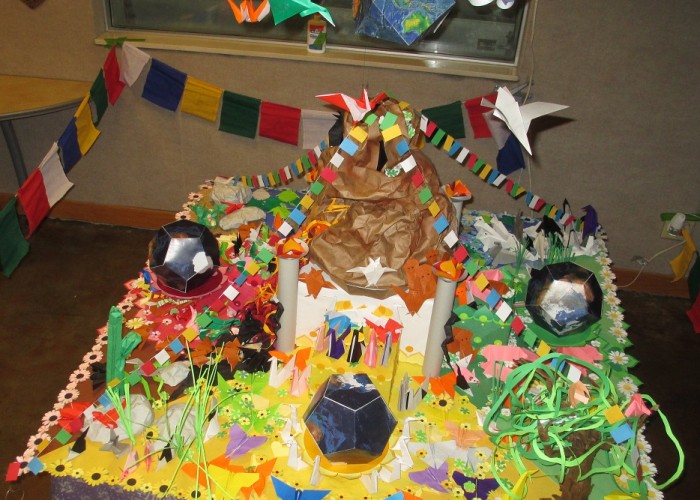 Following the traditional construction of the universe, the mandala is divided into quarters, representing directions, elements, and powers through the traditional colors of red, green, blue, and yellow, symbolizing...
Read More »
---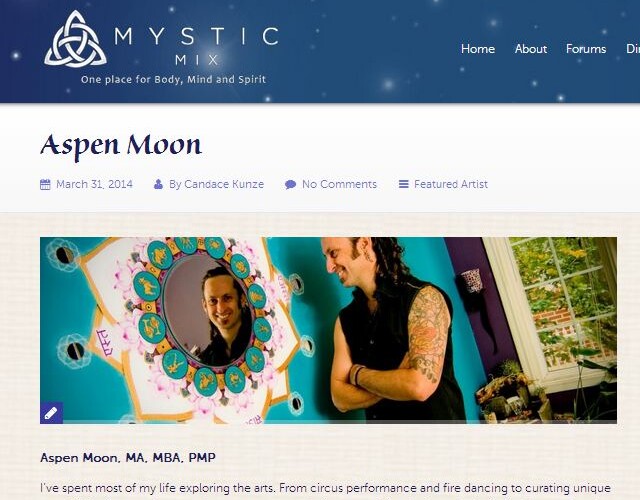 Hi Art Fans!
This blog is an update on what's been going on…
I finally have my new studio set up and productive again, but I had nearly two months off.... Read More »
---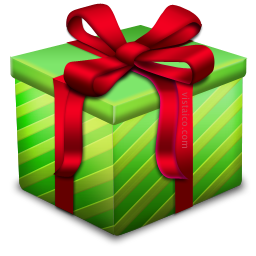 Visionary art makes the perfect gift. Decorate someone else's home, office, or work space with art that elevates and positively resonates. To help you experience the joy of gifting... Read More »
---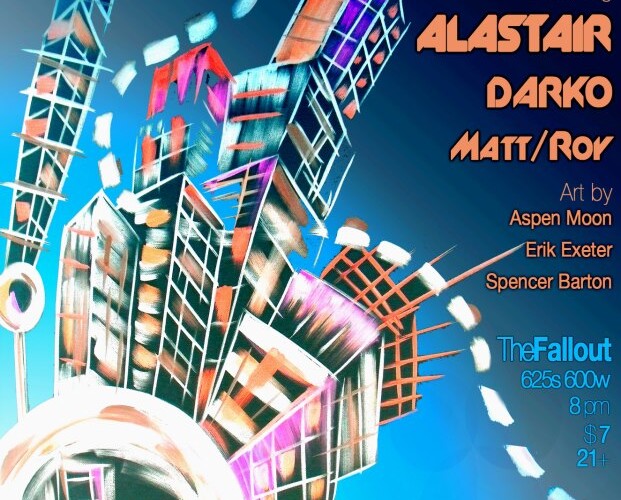 *————————-————————-*
CHROMATOSE III : Come experience vibrant underground music and art from your own backyard in Utah.
*————————-————————-*
Chromatose will be hosted @ the brand new... Read More »
---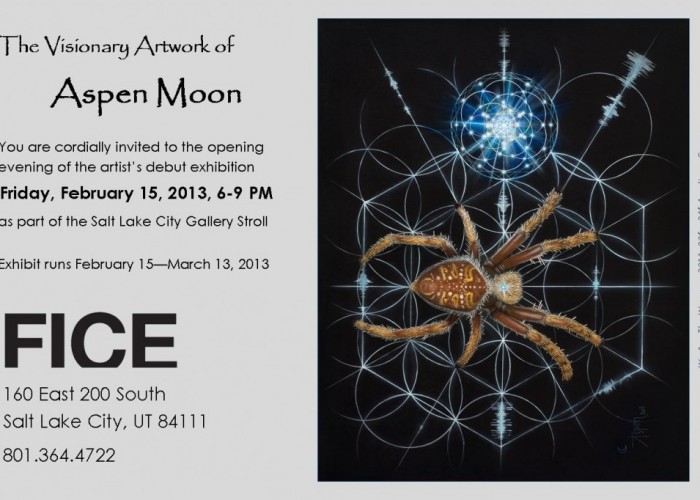 I'm starting to realize it is a lot of work to put together an art show. From painting up a storm to have some new paintings to show opening... Read More »
---
Hey art enthusiasts!
I wanted to post an update about what I've been doing.  While there hasn't been a lot to talk about, I've been in the studio day after... Read More »
---
I got a chance to hang five pieces at an event last weekend.  It was the first time I've shown Sri Yantra, and I got a lot of good... Read More »
---
I want to thank everyone who came to my first ever gallery stroll event at my studio at CazaLuna.
Dozens of people came over to talk about art, delve into... Read More »
---
I really love summer festival season!  And to start it off, I have two solid weeks of festivals where I'll be vending and painting.  I'll be from Utah, to California,... Read More »
---