Flower of Illumination
---
---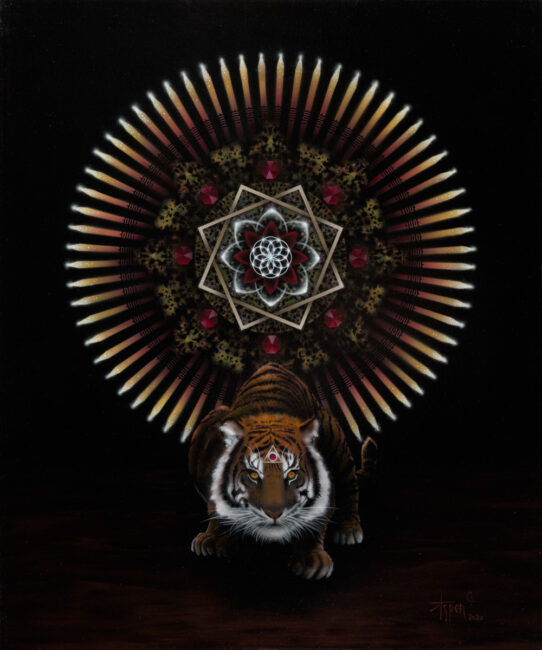 Flower of Illumination, by Aspen Moon, December 2020. Acrylic on Canvas 20″ x 24.″ ( Private Commission )
Moments of clarity and revelation, coupled with an inner fire, embolden, motivate, and illuminate the next step forward on the path to enlightenment.
Flower of Illumination is the last of the series of paintings I created for Armitage Winery, and is featured on his label. It culminates nearly eight years of work, painting a series of paintings I didn't know how to create when I said yes to the offer, back in 2013. Over that time, I've gone through some potent transformation–from career, to relationships, and mourning and changing everything–and so ending with fire seems to me, a culmination and a purification both.
The tiger is in a pose of energetic potential, focused and ready to pounce. Behind her is a mandala of 64 rays inspired by fire and the sun, eight ruby gems, an eight petaled lotus, and an ancient symbol for the sun created with two golden interwoven squares.
The Fire Tiger in Chinese astrology possess attributes that make them successful, serious, aggressive, but also caring and gentle natural leaders.
The series is of the Chinese Tiger Astrology for all five of the Chinese elements–Water, Metal, Earth, Fire, and Wood. This last painting represents the Fire element. All five will be used on labels for Armitage Winery out of Aptos, California and are on display at his tasting room.
Aspen Moon
July 2022, Buhl, Idaho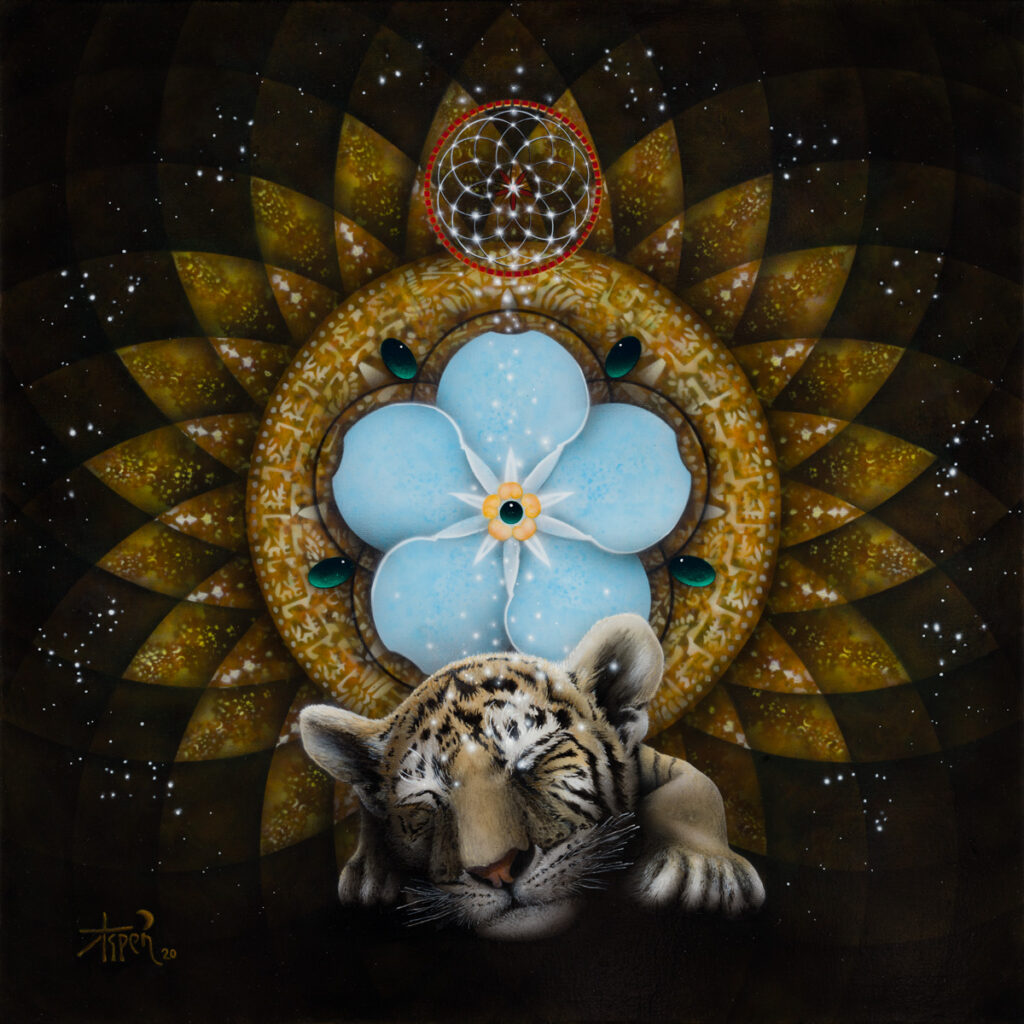 Armitage Tasting Room
105c Post Office Drive
Aptos, CA 95003
TEL: 831-708-2874
---
---