Getting Ready for a Show
---
---
I'm starting to realize it is a lot of work to put together an art show. From painting up a storm to have some new paintings to show opening night, to product development creating magnets and gicleé copies, new displays, new business cards, event flyers, and a new website! It goes on and on and it's been busy the last couple of weeks.
This included total revamp of my website (this website) in January. Some beautiful 6″ x 9″ glossy cards that will be fliers and invitations for the show (side A is above). Two new 6″ x 6″ magnets (Shamanic and Sri Yantra), and ready to buy copies of most of the new stuff, and the old stuff too (by the way, the copy of Big Bang, Take One is really awesome!)…
The event information is available on Facebook, and also there is a link to add the event to your personal Google calendar on my events page. Please plan on attending my opening night! And thanks for your interest in visionary spirit art! -am.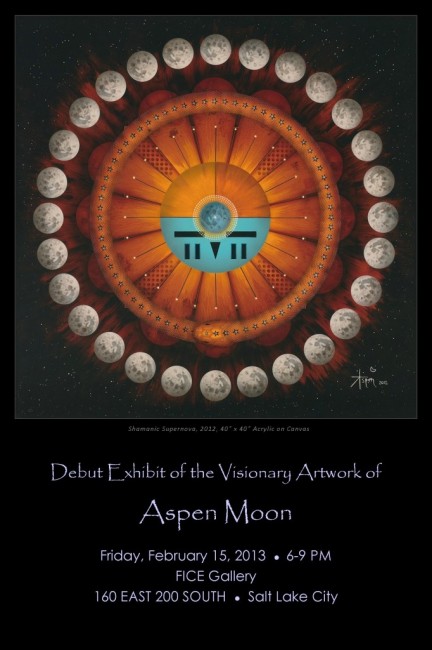 ---
---