WTF? Here we go!
---
---
I'm excited to announce that I'll be a featured artist at the 2017 What the Festival music and art Festival, June 16 – 19 in Wolf Run Ranch, Oregon. Look for me in the live painting area, which is called the Garden Gallery in the Illuminated Forest, where I'll be painting a new work throughout the festival. I'll be creating the next piece in my chakra series called Manipura, known as the Solar Plexus chakra.  Some early pictures of the work are included in the link.
In addition, I'm honored to be one of 4 artists included in the Dream Collective art gallery as well, so I'll have several pieces on display at the 2017 festival.  I'm so looking forward to participating in WTF.
If you're at the festival and see me, please say hello!
Namasté
-am.
Here's my page: http://whatthefestival.com/experience-2/the-illuminated-forest/aspen-moon-art/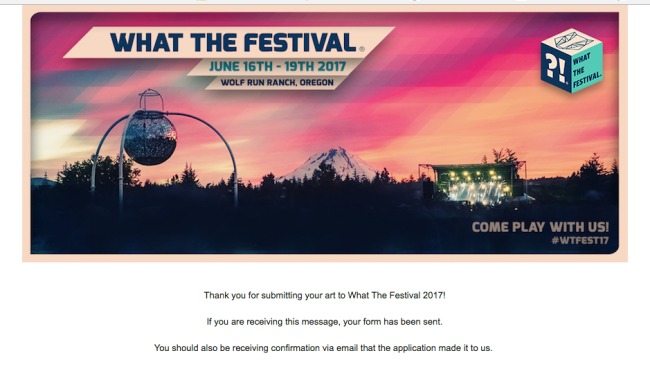 ---
---