Winter Travel & Happenings
---
---
Hi Visionary Art Fans,
I'm very excited about my opportunity to spend this winter in Peru.  I'll be traveling throughout the winter months, with plans to travel thru various regions of the country.  I'll spen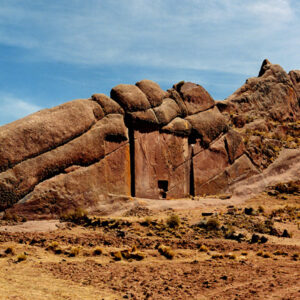 d a couple weeks in and around Cusco, visiting the many ruins of that area including the famed Machu Picchu and Sacred Valley. I'll also be visiting floating cities of Lago Titicaca and the Amaru Muru ruin, known as a sacred doorway.
My plans also take me to the Nazca desert to see earthworks (by airplane) which defy explanation, as well as friends and more adventures near Chaclayo and in the high forests near Jaen.
Beyond that I'm going to the Amazon basin to spend a month with an indigenous tribe called the Shipibo, both teaching visionary art workshops and also learning an ancient and unique form of indigenous art. During this time I'm going to be living truly "off grid" for the first time—literally in a hut, no phone, no electricity, no shower, not even plumbing. I am truly amazed that such an opportunity ever came my way… I'll also be working on a series of jungle inspired paintings, which I intend to display once I'm back in the United States. I expect my time with the Shipibo to be an amazing cultural experience.
While I'm overseas, I'll also be putting the last touches of a fundraiser campaign to raise money for a vending booth. This will be the last step in getting my art business established, equipped, mobile, and ready for mainstream art festivals, music festivals, and other gatherings. Look for information in March about this and if you "like" my Facebook page, I'll send you announcement directly. I'll also be developing new products, including a line of "wearables" (i.e. t-shirts, etc.). I also have a solo show in Salt Lake City in May, which will feature some of the brand new work I'm bringing home from the Amazon. Keep an eye on my events page for details and dates.
Until then, the online store is closed.
Safe travels, stay warm this winter, and see you in the Spring!
-am.
---
---