---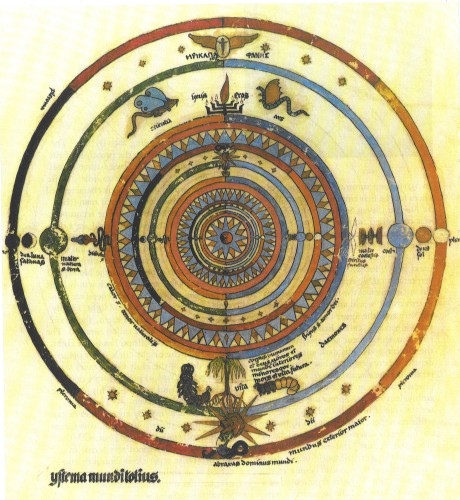 The mandala is an archetypal image whose occurrence is attested throughout the ages. It signifies the wholeness of the Self. This circular image...
Read More »
---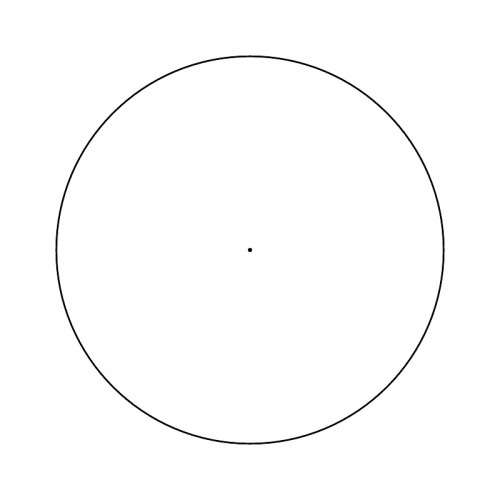 The concept or idea of the mandala is very, very old. In fact, the word mandala comes from one of the very first languages. In Sanskrit mandala (मण्डल) literally... Read More »
---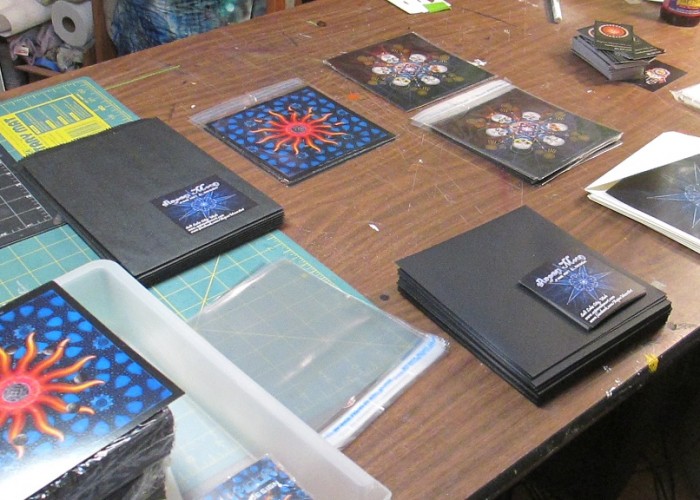 In addition to my tinkering with this website and making original artwork, I've put a lot of time and energy into the products I offer. And I do all... Read More »
---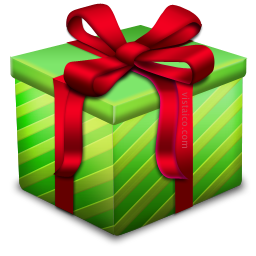 Visionary art makes the perfect gift. Decorate someone else's home, office, or work space with art that elevates and positively resonates. To help you experience the joy of gifting... Read More »
---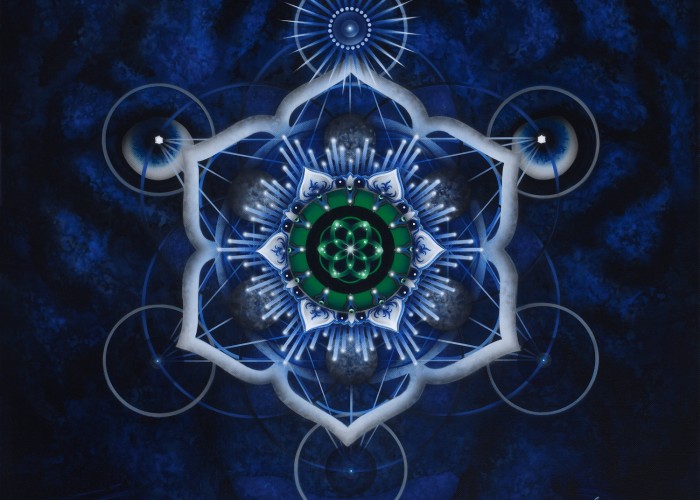 Flower of Intuition
, by Aspen Moon, November 2013. Acrylic on Canvas 24" x 24" (Private Commission).
Read More »
---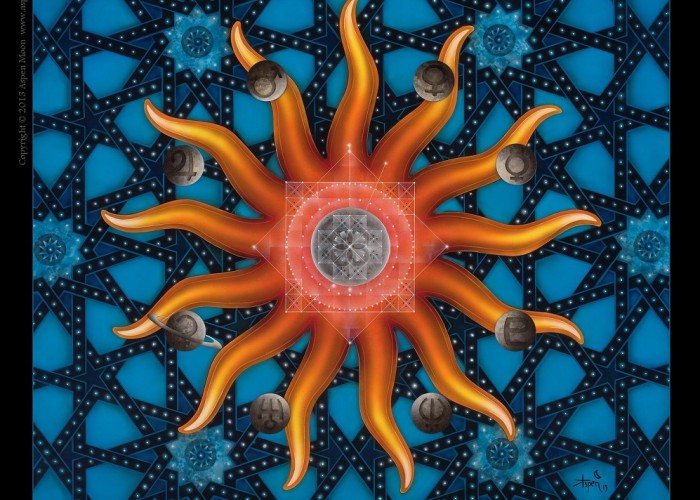 Hi Art Fans!
I'm excited to announce the release of several new products—just in time for the holidays.
The first are two new magnets now available: Sun and Moon and Stars... Read More »
---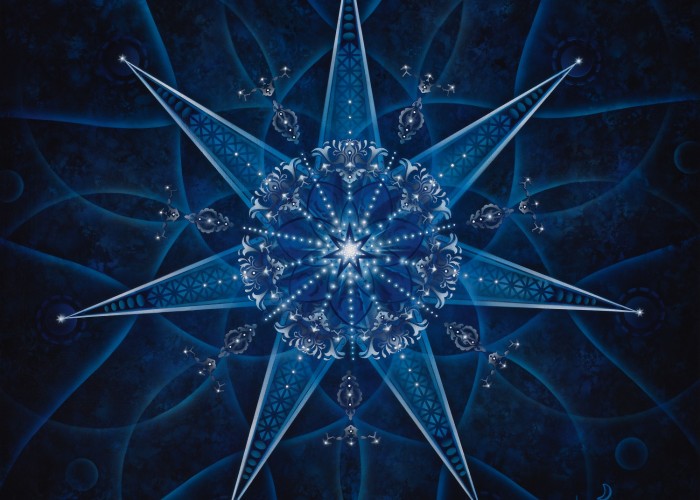 ---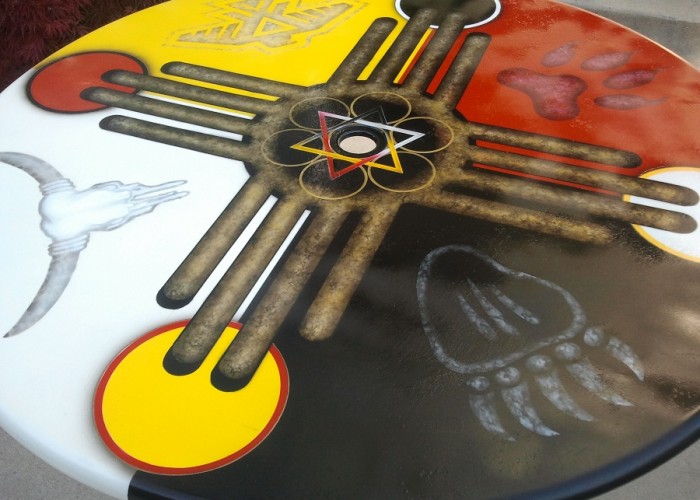 To all my relations!
Being a burgeoning artist, I find myself interested in all kinds of projects that stretch me or challenge me in a new way.  It also expands... Read More »
---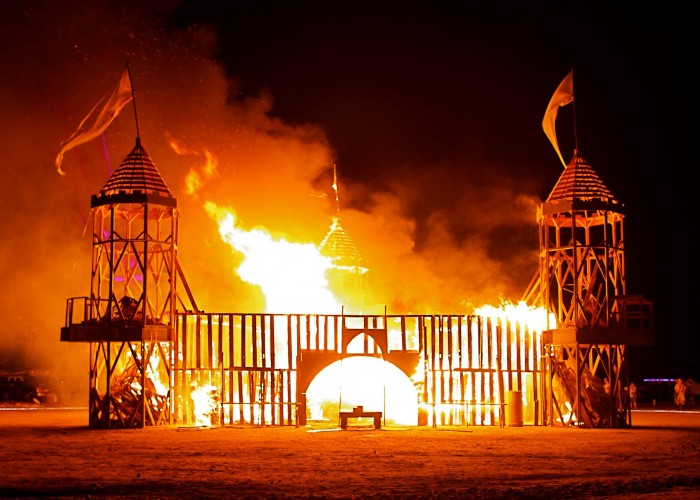 Photo Credit: Stan Clawson © 2013
For the past couple of years, I've been working on my largest art project to date, the Element 11 Festival and its associated... Read More »
---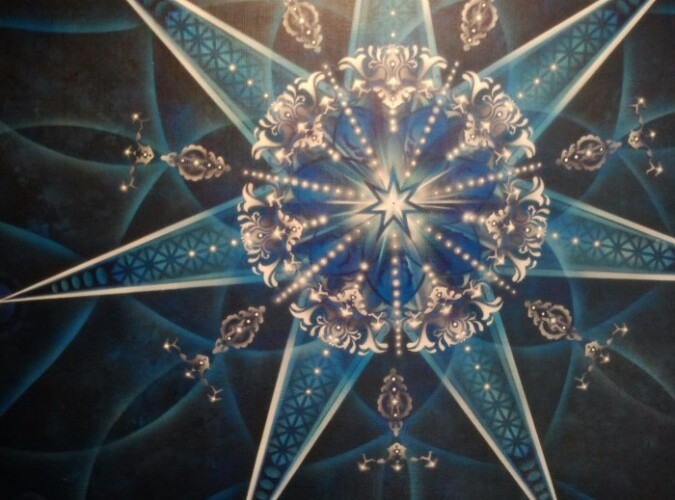 It has been several months since I've been able to put much time or energy into new art.  But fortunately, there has been a recent shift and I'm finally... Read More »
---