---
Hey art enthusiasts!
I wanted to post an update about what I've been doing.  While there hasn't been a lot to talk about, I've been in the studio day after... Read More »
---
I got a chance to hang five pieces at an event last weekend.  It was the first time I've shown Sri Yantra, and I got a lot of good... Read More »
---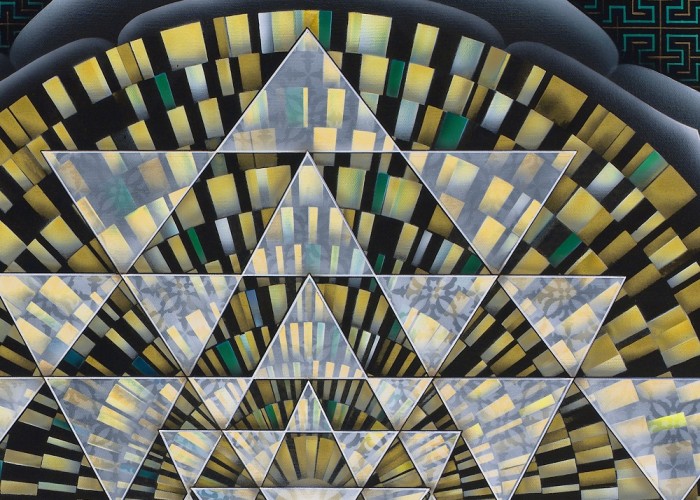 There are a lot of technical challenges around creating a perfect Sri Yantra form.  Just getting Nine triangles to line up tip to end is a challenge in and of itself, but then... Read More »
---
I want to thank everyone who came to my first ever gallery stroll event at my studio at CazaLuna.
Dozens of people came over to talk about art, delve into... Read More »
---
As I've been preparing the newest painting, the research has been fascinating.  I'm not sure quite why this keeps happening to me, but as soon as I start thinking... Read More »
---
I really love summer festival season!  And to start it off, I have two solid weeks of festivals where I'll be vending and painting.  I'll be from Utah, to California,... Read More »
---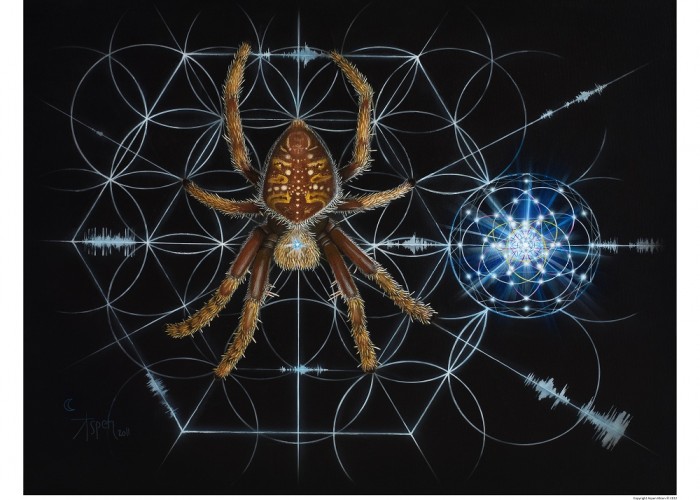 Limited First Reproduction posters of Aspen's We Are the Weavers are now available!
Each poster is signed and numbered by the artist and the edition size is limited to 140... Read More »
---
So my image gallery was loaded over the weekend. Thanks so much to Jon Wesley who has built my website and helped me get the blog and gallery up. ... Read More »
---